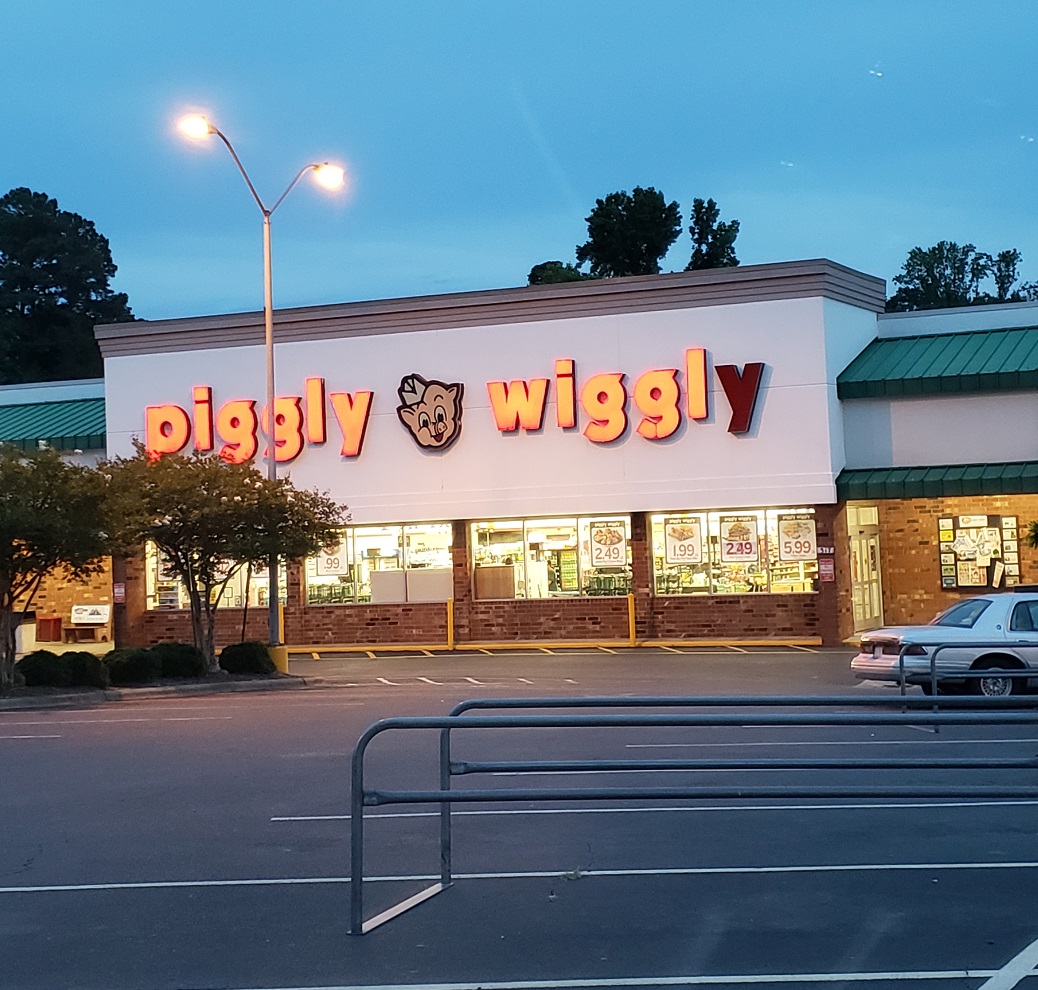 The Piggly Wiggly grocery store closed July 14, 2018.
A Facebook post read:
It is with sincere regret to inform you that the Pittsboro Piggly Wiggly will be closing with a tentative date of July 14th, 2018.

Our Pittsboro Piggly Wiggly opened October 15, 2007. This grocery store has provided many people with their grocery needs and employment for the last eleven years. We are grateful to have been a part of such a fantastic community.

The decision to close this location was not taken lightly. Many concerning factors determined our decision to close our Pittsboro location.
We would like to personally thank our loyal customers for allowing us the opportunity to serve you for eleven years. We hope that you will continue shopping at our Siler City location, which WILL remain open!!!