Hurricane Florence made landfall on September 14, 2018. Before it even hit the coast, the effects could be felt in Pittsboro NC and everywhere else in Chatham County.
Many parts of eastern North Carolina faced catastrophic flooding. The coast faced a devastating storm surge. In Chatham, we received buckets and buckets of rain. The rain began on September 13 and didn't let up until the 17th. Water levels peaked on the 17th as the rain began to let up. Many rivers, creeks and streams all over Chatham County reached record levels not seen before.
A stream which feeds Robeson Creek and runs parallel with 15/501 caused major damage to Pittsboro Elementary School Road.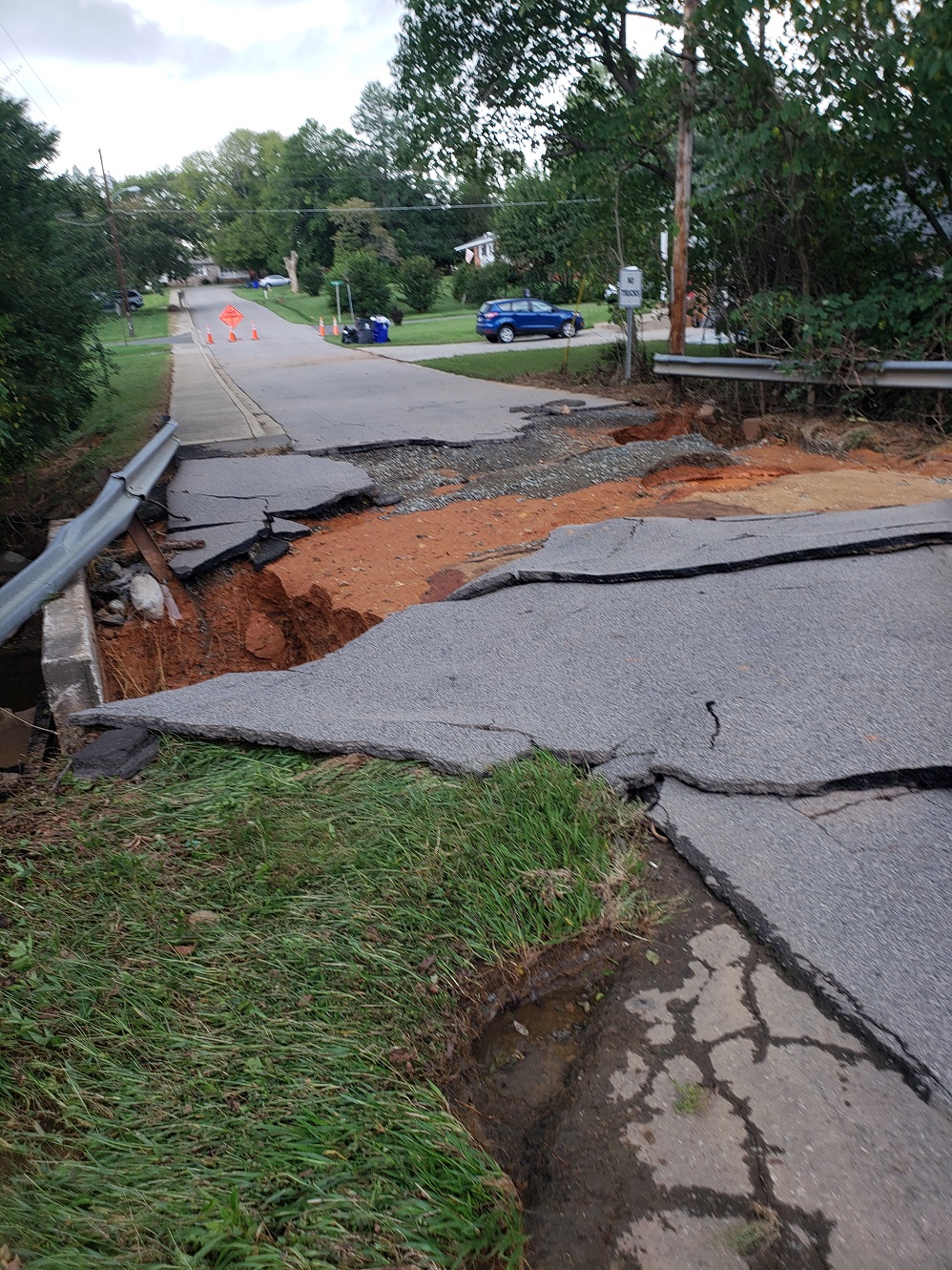 Bynum Beach Road is one of the many roads which flooded, although it didn't flood via a creek, it flooded due to the overflowing Haw River: