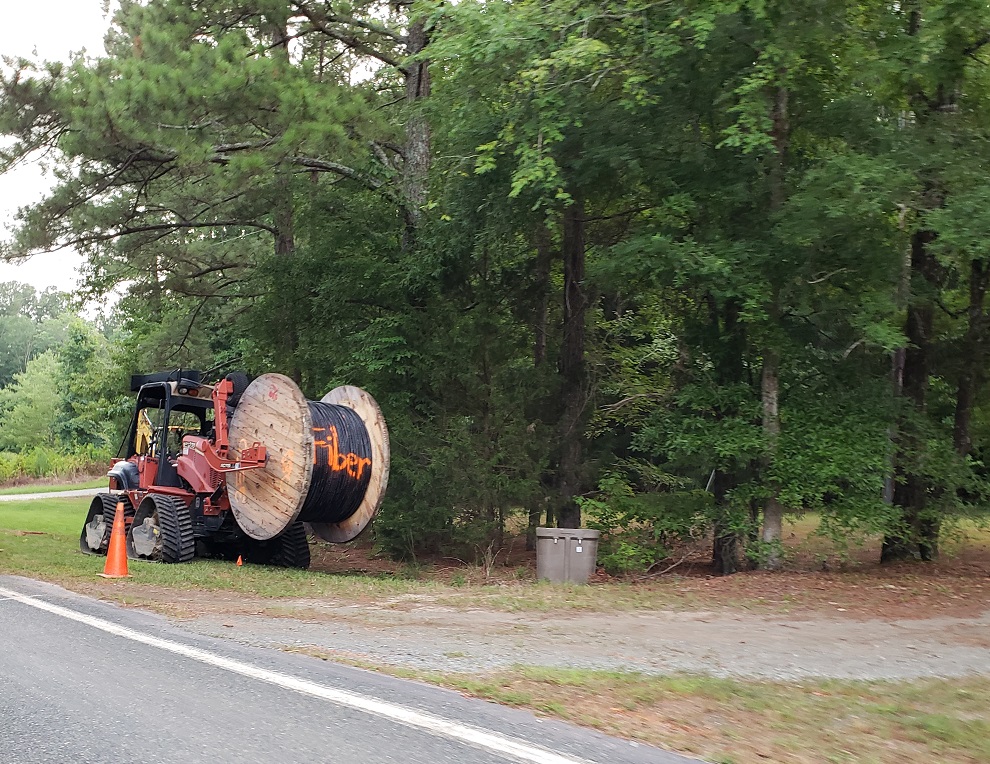 The picture above was taking July 2019 and is of Fiber being laid into the ground along White Smith Road in Silk Hope.
Here's a map of areas in Silk Hope getting Fiber Internet: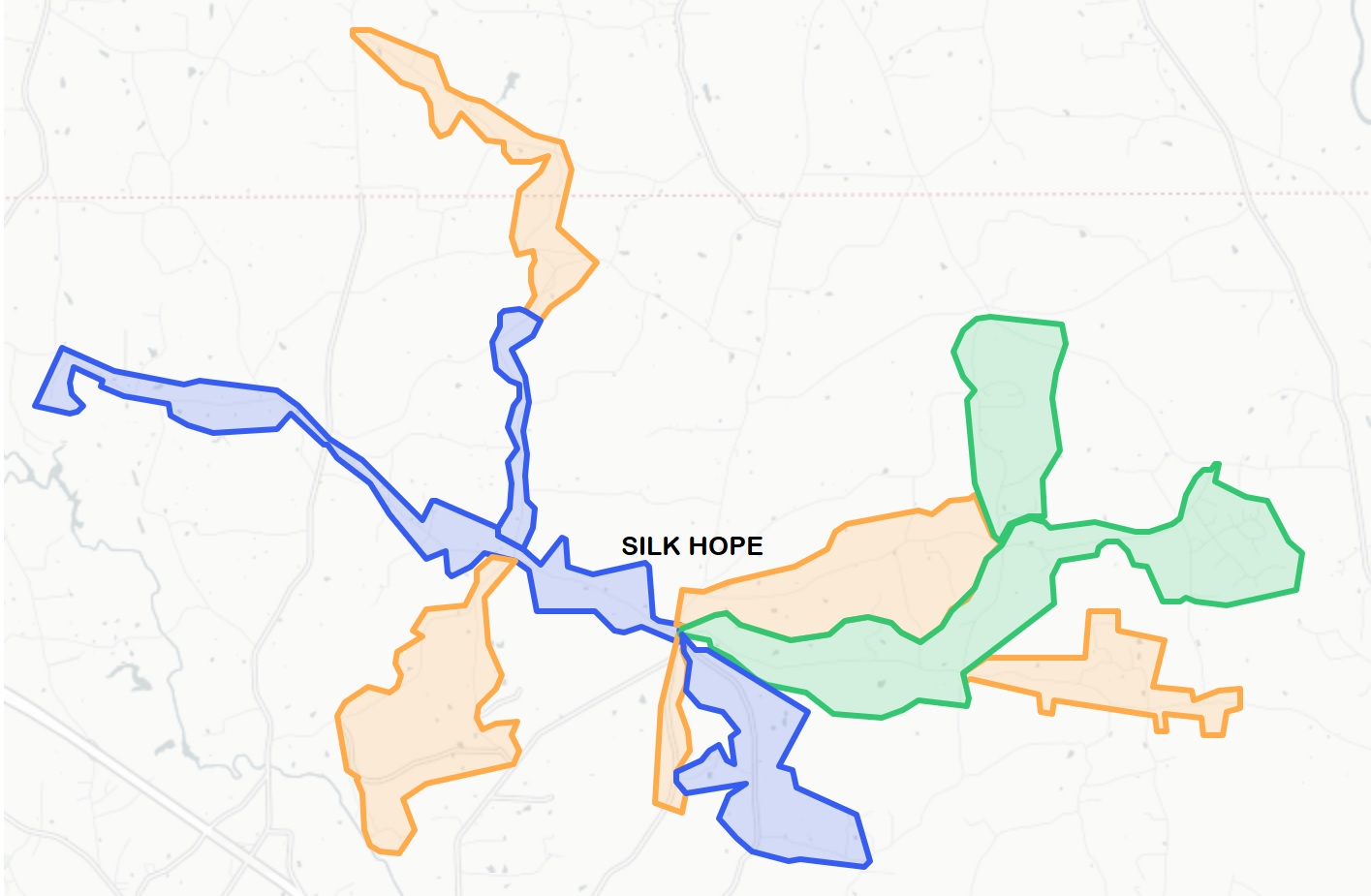 Local real estate broker Eric Andrews recently wrote about how Fiber may affect home values in Chatham County.
Many rural areas in Chatham County have very slow DSL which is prone to problems.
If you've driven around Chatham County you've probably seen the signs for "fast Internet!" These are usually deceptive advertisements for Satellite Internet, which is horrendous.
Many areas of Siler City already have Fiber.
People getting fiber are really, really happy about it.
We are luck to have a great company like Randolph Fiber in our area.
If you're in Silk Hope, you can sign up for fiber here and also see the current status of fiber deployment.
If you didn't know, fiber is extremely fast Internet. Most of Raleigh, Cary and Apex do not have Fiber yet and it is just awesome that some of us are getting it soon.