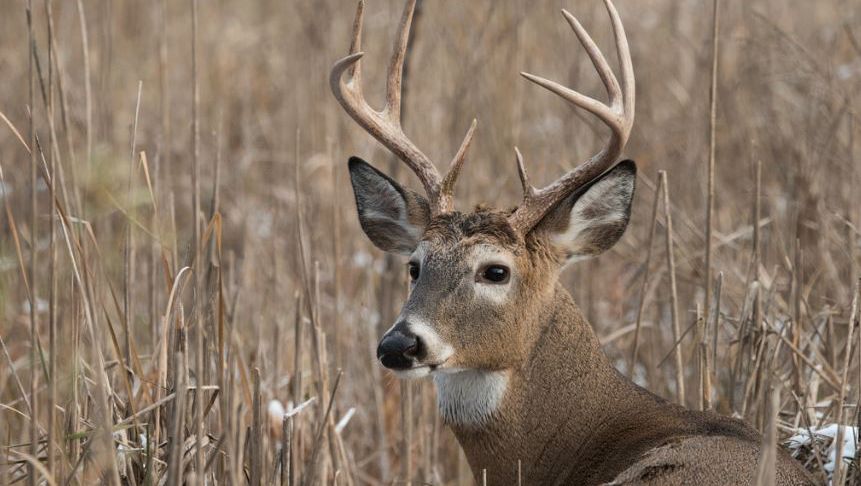 Pittsboro, Siler City and the rest of Chatham County has lots of wildlife.
Deer
There are lots of deer in Chatham County. You can even hunt them if you can find land. Common hunting spots include the public game lands around Jordan Lake, however, these are totally filled with hunters and, unfortunately, not all of them are good hunters. But, if you can find a spot to hunt you can easily get all of the deer you want. 6 – 8 point bucks are common as well as medium sized does. There are indeed some very large bucks however many of them go nocturnal during hunting season. There are albino deer and there are rumors of a melanistic black deer as well.
Bears
Yes, there are black bears in Chatham. They are rare. Contrary to popular belief, the bears are multiplying and spreading. They are not being chased out of the area by development. North Carolina has an ever-increasing black bear population. These are not grizzly bears and they just basically want to be left alone. This is also not the Adirondacks, so nobody is locking their trash up or anything like that just yet. You can probably ask 100 people if there are black bears and 99 of them will say no. But, they do exist.
Eagles
There are eagles nests on Jordan Lake and they may be seen along the Haw River as well as other parts of Chatham.
Snakes
We have copperheads although you'll see just as many in Cary. We have lots of Rat Snakes here, and they an be 7 to 8 feet long. There are other misc snakes here as well.
Small animals
Raccoons, possums, coyotes, fox, skunks and more live here.
Other
Here's a video which discusses more of the animals found here in Chatham County, and another article about this on Eric Andrews Realtor.