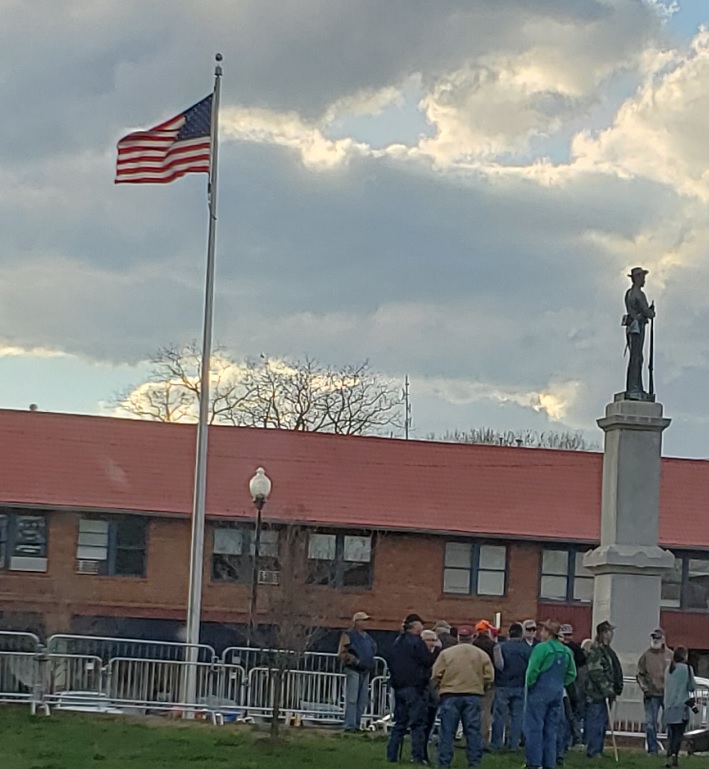 On Monday, March 18, 2019, at least 25 people showed up to protect Pittsboro's Confederate statue. This was in response to an online rumor of people protesting the statue. It turns out that there was no protest, or the people who were going to protest changed their minds when they saw 20+ people gathered at the statue.
Chatham County Sheriffs Deputies were present in case protestors showed up. In other nearby cities, out of town protestors have shown up and become violent or damaged public property resulting in multiple arrests.
People who like the statue say that the statue is a memorial for fallen soldiers and that it should not be removed for a handful of vocal leftists who are perpetually offended.
People who want the statue moved have created a change.org petition. Currently, 7 people have signed the petition which states "Pittsboro's central circle and courthouse should stand for equality and justice for all Chatham County citizens."
The statue is listed as a North Carolina Civil War Monument here on the NC Department of Cultural and Natural Resources page.