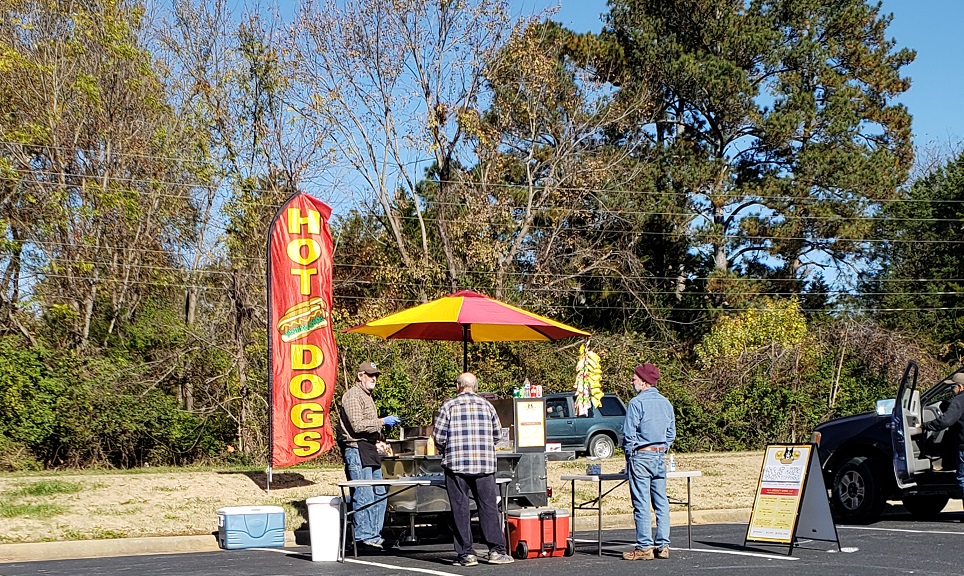 In November 2018 a new hot dog stand began showing up in the Piggly Wiggly parking lot in Pittsboro, NC. The owners of this stand are local to Chatham County.
This is not Gun Dogs. Brock moved out of state. He also served up a variety of different types of hot dogs.
Dell's Dawgs goes by DELLS DAWGS PUSHCART on the North Carolina Public Health Inspections website.
I pulled up and had a couple of Dell's Dawgs. The owners are friendly and they have nice homemade toppings. I heard that they may be serving up hot dogs occasionally at 580 Craft Beer on some Friday nights.
The dogs are advertised as "all beef". Simple enough.
Dell's Dawgs Menu
Here's the Dell's Dawgs Menu as of November 2018.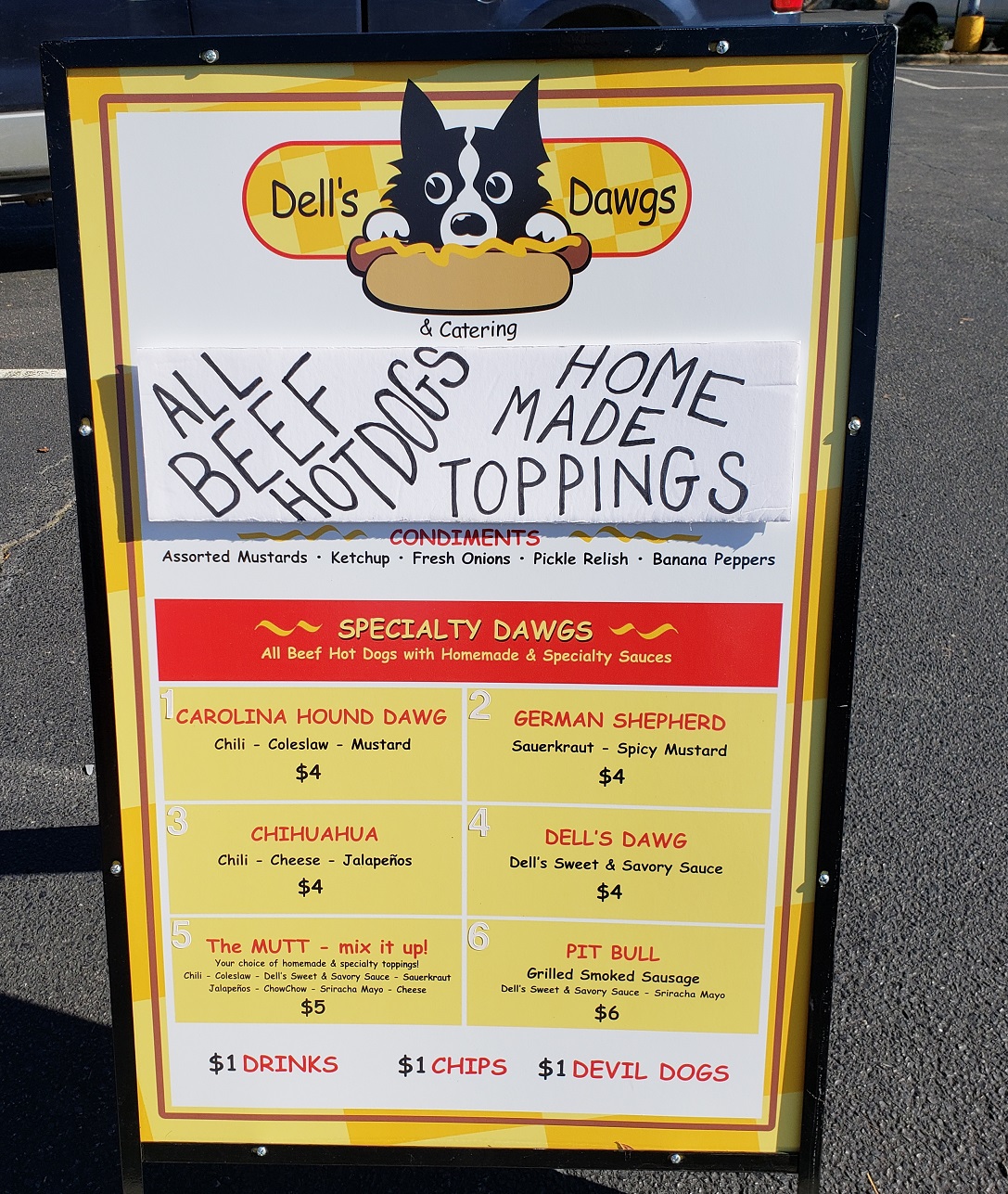 Carolina Hound Dawg (Chili, Coleslaw, Mustard) $4
Chihauhau (Chili, Cheese, Jalapenos) $4
The MUTT (your choice) $5
German Shepherd (sauerkraut, spicy mustard) $4
Dell's Dawg (Dell's sweet and savory sauce) $4
Pit Bill (Grilled, smoked sausage with sriracha mayo and Dell's sauce) $6
Dell's Dawgs Reviews
Did you have a dawg? Share your experience below.